Welcome to Burbank's Premiere Dental Group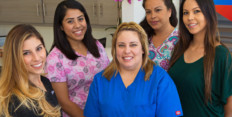 At Magnolia Park Dental Group, we take pride in providing our patients with the highest level of care possible. Whether your goals are to restore, improve and rejuvenate your oral health or to simply maintain an already beautiful smile, the doctors and staff are here to listen to and address the concerns of each individual patient.
General & Cosmetic Dentistry Specialists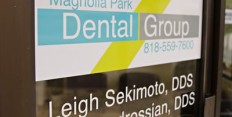 As general dentists, we are able to perform all services related to dentistry.  Some of these include Cleanings, Fillings, Extractions, Root Canals, Crowns, Periodontal Scaling, Dental Implant restoration, Bridge Work, and Dentures.  Occasionally, we refer cases to various dental specialists if we feel the patient will be better served by doing so.  We also provide Cosmetic Dental procedures such as Teeth Whitening, and Veneers and esthetic Inlays and Onlays.